When trying to organise your special day, there can be so many things to consider that it can leave you feeling a little stressed. When your dream wedding is abroad, choosing to work with a personal wedding planner, who can ensure every detail is perfectly in place, will help you feel at ease and make the whole process much more enjoyable. SugarEvents specialise as luxury wedding planners in the romantic location of Italy. Below, we share how a wedding planner in Italy can help you create your dream wedding day.
SugarEvents is passionate about making your wedding day the most special, romantic occasion. Led by Daniela Galimberti, with extensive experience in the industry, as well as in-depth knowledge of the local regions of Italy, we can perfectly tailor every detail of your wedding to create moments to cherish forever.
Choosing the ultimate Italian wedding venue
In Italy, there are endless stunning locations that offer a romantic charm, just perfect for a wedding venue. From majestic castles in the countryside and elegant villas in the rolling hills to luxury, beachside venues where the Mediterranean Sea provides a glittering, azure blue backdrop, the only difficulty is choosing your favourite place.
Based in Italy, your wedding planner can help with this decision. Knowing all the locations thoroughly, they can help you locate, coordinate and host your dream wedding at a spectacular venue that your guests will remember for years to come. With an Italian wedding planner, such as Daniela Galimberti, there are no worries about struggling with a language barrier and no long-distance phone calls trying to organise last-minute details. We can be onsite quickly to address any queries and ensure there are no unwanted surprises when you arrive.
Planning the wedding ceremony of your choice
Organising a wedding ceremony outside of your home country can be a little tricky. Finding an appropriate marriage officiant, deciding upon the ceremony structure, planning the vows and obtaining a marriage license can be difficult to organise long-distance. A wedding planner in Italy can arrange all the necessary elements and the special extras you want in your wedding, in person. At SugarEvents, we offer a whole range of ceremonies, including civil or religious ceremonies and blessings, each personalised according to your exact wishes, so you can simply concentrate on saying 'I do'.
Planning your guests' transfers and accommodation in Italy
Attending a wedding outside of your guests' home country may be a little unfamiliar for some and arranging transport and accommodation may be a worry. A wedding planner in Italy will be able to look after these arrangements for you. Your guests can arrive in comfort and you can rest at ease knowing everyone will be there on time.
Coordinating your decorations with a personal wedding planner
When planning your perfect wedding, we appreciate that every little detail matter in making the day run smoothly for you. Wedding decorations allow you to personalise your wedding and make it special for your guests. From beautiful flowers and table settings to head-turning aisle decorations and set lighting, such as romantic lanterns and candles, a personal wedding planner has the expertise to coordinate each of these items, making sure everything is correctly in place and looks stunning for your grand entrance.
SugarEvents wants you to feel in safe hands when planning these details and will only work with the finest suppliers, both in advance and on the day, to make sure everything arrives reliably and your wedding in Italy is utterly captivating.
Planning your wedding day menus
Whether you are looking for a traditional Italian spread or chic, elegant dishes, by working with a personal wedding planner, you can be at ease knowing that your tastes are fully catered for. SugarEvents will work with high-quality local suppliers in Italy, tried and tested to ensure every dish is exquisitely executed and any specific dietary requirements or taste preferences are accurately communicated so you and all your guests can enjoy a delicious Italian treat.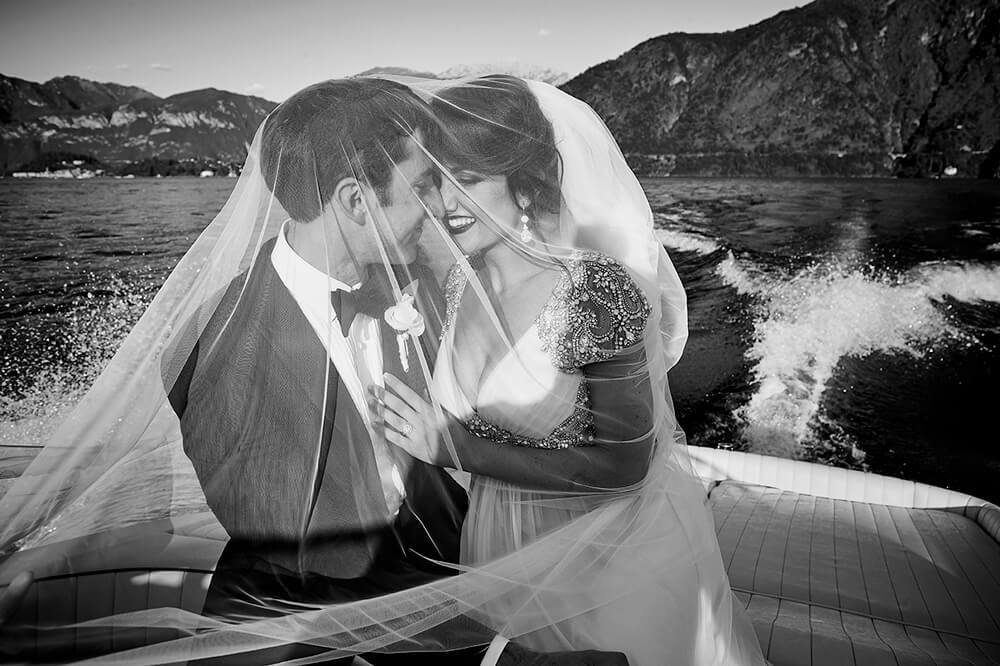 Capturing the day with gorgeous photography
At SugarEvents, we are dedicated to making every moment of your wedding day one to remember. Equally, having expert photographers to capture those moments will give you something to look over fondly when you are back home. A personal wedding planner will arrange all the photography and videos of your day; discussing with you your ideas and wishes first and then ensuring they are delivered for you. We will assist with the bookings in advance and be at hand on the day to deal with any queries you may have that may be difficult to communicate if there is a language barrier.
Bring your weddings dream to life with a personal wedding planner
For your special day, what extra 'wow' factor do you dream of to make your day utterly unforgettable? SugarEvents will work closely with you to bring these to life. It could be making an entrance by helicopter or on a luxury yacht, perhaps it's a live band playing your special song for your first dance or customised cocktails, made to create memorable celebrations. With the assistance of a wedding planner in Italy, your romantic wedding dreams can be made a reality.
There are multiple benefits to working with a wedding planner in Italy. It takes the worry out of the planning. Arrangements can be efficiently made, and quality can be assured, as they will deal with professional suppliers, proven in delivering excellence. When it's too far for you to be there to oversee the planning of every aspect of your day, they will represent you to ensure all your wishes are carefully attended to.
SugarEvents offers a bespoke wedding planning service in Italy. We are passionate about creating your perfect wedding, your way. We love to inspire you and, with our local knowledge, can guide you on the best options available, but ultimately the choice is yours. Dedicated to delivering the luxury, romantic wedding of your dreams, we will attend to every detail for a seamless experience that creates memories to treasure for a lifetime.