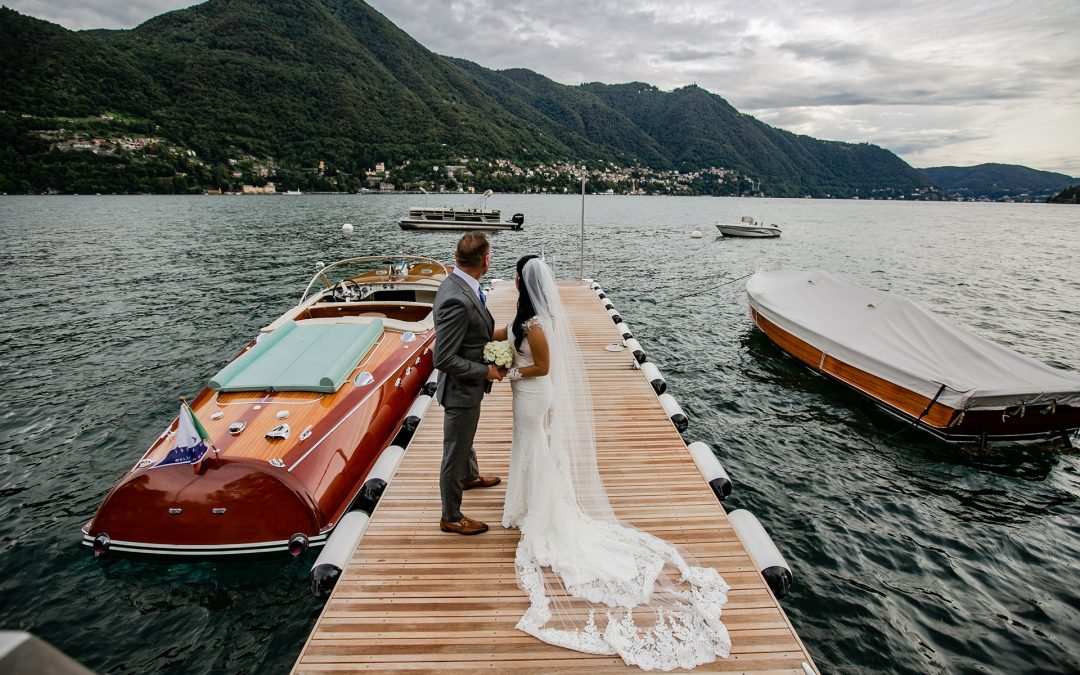 SugarEvents finally lands also in Como. In fact, you will also find us in Laglio, via Soldino 11.If you are looking for a wedding planner on Lake Como you are in the right place. We have opened a new office on the lake to be even more operational, and thanks to our...
read more
The main concern of any bride, as we know, is the rain. The solution is a great plan B. One of the few uncontrollable aspects is in fact bad weather, not only rain, but also wind, cold and even too much heat can sometimes catch you off guard. Since the weather is an...
read more
Idyllic, romantic locations, more reliable weather and cost efficiency are three of the many attractions to getting married abroad. Your dream wedding can be made a reality, but to achieve this vision, careful planning is required. With years of experience in...
read more
When trying to organise your special day, there can be so many things to consider that it can leave you feeling a little stressed. When your dream wedding is abroad, choosing to work with a personal wedding planner, who can ensure every detail is perfectly in place,...
read more
Lucie Clark has dedicated to SugarEvents an article on Vogue Australia. Here you can find the story of Hannah and Andrea's wedding, a lovely couple who lived a wonderful fairytale. They got married on the 1st of July at Villa Castelbarco, a beautiful estate just...
read more
February is truly a special month for me, as it lets me indulge on the memories of my happiest day: the 7th of February, the day I said "I do", exactly one year after my engagement. Believe me when I say that there's no better way of celebrating your engagement...
read more
Looking back I often find myself being surprised of the huge influence my parents had on my career, of what I learnt from their example, no words needed. I come from a family of entrepreneurs, but working for many years in my father's company didn't make things...
read more
Italy's most romantic luxury wedding and event planners.
At SugarEvents, we strive to bring your dreams and visions into reality through our perfect wedding and event planning. Founded in 2011 by Daniela Galimberti, our reputation as one of the most experienced Luxury Wedding and Event planners, and our extensive knowledge of the industry, allows us to help to create your special occasion perfectly, paying attention to each and every detail, and ensuring you a completely stress free experience. The beautiful and romantic lakes of Italy and the natural splendor of the Balearic Islands of Formentera and Ibiza are the perfect settings to create truly unforgettable memories that you and your guests can share forever.
Take a look to our journal, discover easy tips on our journal