Idyllic, romantic locations, more reliable weather and cost efficiency are three of the many attractions to getting married abroad. Your dream wedding can be made a reality, but to achieve this vision, careful planning is required. With years of experience in successfully assisting couples with planning weddings abroad, we share 10 of the key areas for you to consider to ensure your wedding is seamless.
1. Hire a wedding planner
Hiring a wedding planner may be seen as a luxury when planning a wedding in your home country, but when getting married abroad, they become invaluable. There are certain aspects of your wedding that you will want to check out first hand, but being there all of the time in the lead up to your wedding abroad is not viable for most people.
A wedding planner will be your representative. Their local knowledge, including their language skills, is indispensable when it comes to choosing suppliers, ensuring everything is booked in time and liaising between parties to smooth out any queries.
Don't worry, though; our approach to planning weddings fully involves our couples in all the decision-making. This is your wedding, tailor-made to your aspirations. Our role is to facilitate the process and take the stress out of your wedding planning.
2. Start your planning early when getting married abroad
It is not unusual for weddings to be planned months, sometimes years in advance and when planning a wedding abroad, this is all the more critical. Popular locations can get booked up early, from 10 months to a year ahead in Italy, for example. Suppliers, photographers and entertainment should also be arranged well in advance, particularly in high season. If you're working with a wedding planner, they will know who to contact and when to ensure you are not disappointed.
Remember to inform your guests much earlier too. Attending a wedding abroad will involve booking several days to a week off work. Perhaps, guests will need to save up a bit extra to cover their travel and accommodation costs. Giving advance notice will help ensure all your family and friends can make it.
3. Choosing the location for your wedding abroad
In a beautiful country, such as Italy, there are many stunning and romantic venues that are ideal for bringing your dream wedding to life. Choosing your perfect location is one aspect of your wedding that is worth doing in person. Shortlist a few of your favourites and invest in a trip to visit each venue. Pictures can provide you with a good insight, but it is only by walking around the site that you will get a full appreciation of the space, the views and a feel for the atmosphere. Consider your guests in your decision too; factors, such as accessibility, heat and humidity, could become an issue for some of them.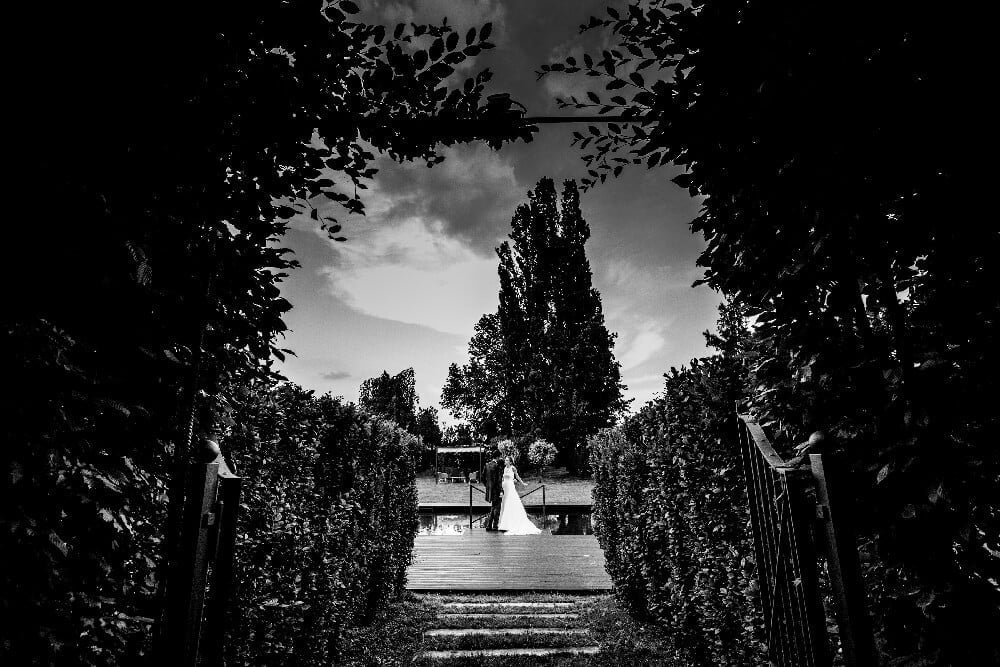 4. Your wedding ceremony
When getting married abroad, you need to decide whether you wish to have a symbolic wedding ceremony in your destination and then arrange a separate legal version in your own country or whether you want to get legally married while away. The former option is often preferable, particularly in Italy, where the red-tape can make the legal process somewhat complicated. A wedding planner will be able to assist with the bureaucracy, but it is worth weighing up the value of going down this route.
By opting for a symbolic ceremony, you can personalise the proceedings as you wish. Additions, such as memorable family speeches or meaningful poems, will make the ceremony your own and one for your guests to remember.
5. Wedding catering
Being able to enjoy the local cuisine is often a highlight for guests at a destination wedding. Depending on the venue, different options for your food may be provided, or you may need to source external caterers. Consider your guests' tastes when planning your meal options. Some guests may not be as adventurous with their dining, so providing some more familiar dishes may be worthwhile. Using a wedding planning to communicate your ideas to the caterers will ensure everyone can enjoy a delicious meal and no unwanted surprises arise.
6. Working with suppliers abroad
Thorough research is vital when booking suppliers for your wedding abroad. If you are planning your wedding independently, you will need to choose and coordinate suppliers for things such as flowers, table decorations, wedding cakes, hair and make-up, photographers and entertainment. It will be impractical to meet people in person, so take time to review their profiles online, ask to see their portfolios and arrange chats on Skype to get across your ideas. Build a relationship with them, so you feel confident that they will deliver as and how you expect.
When we work with couples planning a wedding in Italy, we can be your one point of contact for organising all your suppliers. Simply collate your ideas, using pictures and descriptions, and, with our knowledge of local providers, we will communicate your exact vision to them. On the day, we ensure everything is in place, as needed, taking away the stress so you can enjoy your day.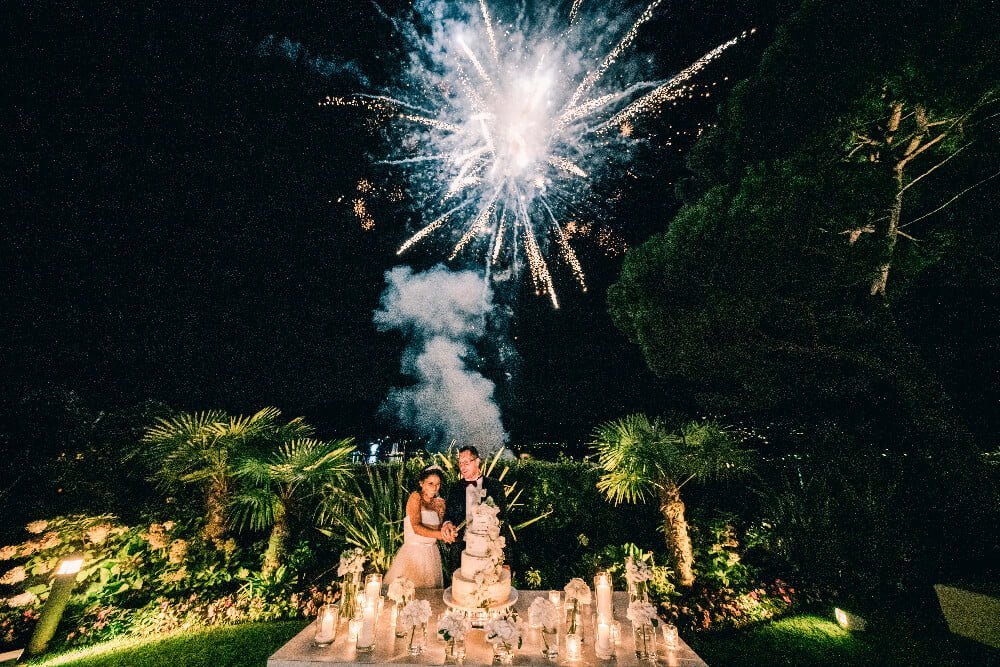 7. Your wedding dress
Even though you are getting married abroad, most brides choose their wedding dress at home. This option allows you to try it on and go for fittings, as the big day approaches. When getting married abroad, take a little more of a practical approach to choosing your wedding dress. You will need to pack it as part of your luggage, so think about what material travels well, is relatively light and not too bulky. Contact your accommodation to ask if they offer a steaming service, so your wedding dress looks perfect as you walk down the aisle.
8. Transport to the wedding venue
Plan how you and your guests will get to the venue. Making the location accessible for them will make their arrival easier and more reliable. However, if you have chosen a unique site hidden in the countryside or on an isolated beach, consider arranging your guests' transport on the day. Remember, they have already travelled hundreds of miles on a plane to get to you, organising this last step for them will be much appreciated.
For your own transport, perhaps use this as an opportunity for a 'wow' factor. We can arrange helicopters, luxury yachts and boats to give you a spectacular entrance.
9. Extra touches to personalise your wedding abroad
You will likely want to buy or create a few extra touches to personalise your wedding. For example, you may decide to bring wedding favours, table plans, ceremony programmes or guest books from home. However, remember if you are travelling by plane and your space and weight allowance will be restricted.
10. Arrive at your destination early
Plan your travel out to your destination at least a few days or even a week in advance. Even when working with a wedding planner, who will ensure everything is in place for your wedding abroad, being on-site to finalise last-minute details will put your mind at rest that everything is ready. The extra few days will also give you time to unwind, so you feel relaxed and prepared to enjoy your special day.